---
This interview was held by Rick123Axel.
Amy Cain portrayed "Mom 2" 
---
How did you get your role?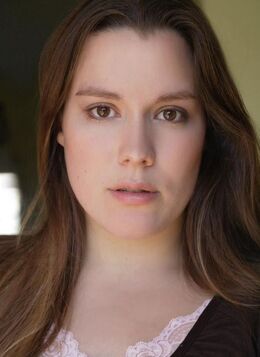 My agent taped my auditions and submitted it to the casting director.
Can you confirm you character's fate?
I was in a flash back, so I can't really.  Sorry! 
Did your character have a name or backstory which was not shown/cut? If not, did you create one for yourself?
My character did not have a name, in the script she was listed as "Mom 2"  I created a small story for myself, but, there wasn't anything that was cut or not shown. My story, was that I was working mom who was waiting for her daughter to get off of school.  She was always super busy, and didn't feel like she could take the time to slow down.  But, she loved her daughter and wanted to give her everything.
Did you watch the show or read the graphic novel after your role?
I try to watch the show, but, I am a little behind right now.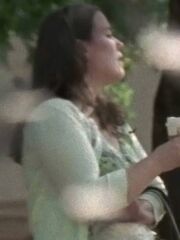 Who are your favorite characters?
I like them all! If I had to pick one, I really like Carol. But,that is probably because I knew her before we did the show, and she is SUPER awesome!!
What is the atmosphere like on the set of such a serious, dramatic show?
It was really light, people were talking about their families and joking around.  The crew are AMAZING!!! So generous and sweet!  
Was there anymore to the scenes that didn't make it past post-production with you in them?
Not really, I believe they shot more footage, but, it was just of the moms gathering around talking, and then more of the kids coming out of the school. 
Do you have any interesting or funny stories from your time on the set?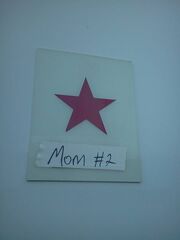 They don't usually do what they called "pretty make-up" on the show, so they had to go searching for stuff to do my make-up with, because they are usually not trying to make people look good.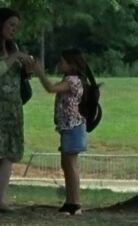 What was the best thing about working on The Walking Dead?
The cast and crew were awesome!  Being on a great show is always a plus! 
If a zombie apocalypse were to happen which character from the show do you think you would be most like?
I don't think I would make it!  I think the zombies would have gotten me. 
Are you currently working on anything interesting that you can reveal?
I am working on two plays right now, but, not any film stuff, hopefully soon!
Thank you again on behalf of the entire wiki! We appreciate it very much.
Thanks so much for asking