---
This interview was held by Rick123Axel.
Jacob Battersby portrayed Andre Mitchell in Telltale's The Walking Dead Game
---
What role/roles have you had in The Walking Dead?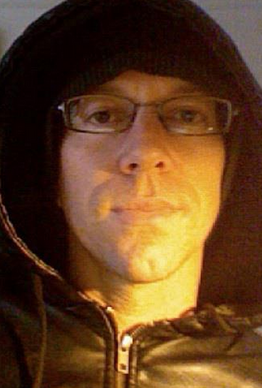 I played Andre in the Walking Dead
How did you get the role of Andre in The Walking Dead Video Game?
My agency in San Francisco, "Stars" got me the audition and I was fortunate enough to land it!
Did you watch the TV show or read the graphic novel prior to getting a role in the Game? And if so, do you have a favorite character?
I have watched the first 3 seasons but I cant say that I have a favorite character.
What was it like to work with Dave Fennoy and all the other amazing voice actors in the Game?
We all record our parts separately so unfortunately I never met any of them. I did speak with the writers and directors though, and they were great 
In what ways are you similar to, as well as different from your character Andre? 
From what I can tell, Andre is a nice person who holds family and friends dear. He seems sentimental and caring, but tough. I can identify with those qualities.
Do you have any ideas of scenes cut featuring Andre?
I dont know that any scenes were cut, but I would of liked to see Andre kick some ass and die an honorable death.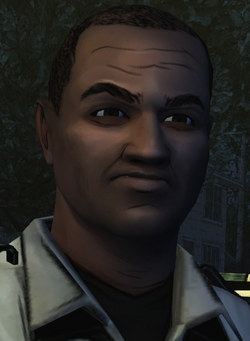 Since Andre is one of the few characters that isn't shown to die at the end of the Game, would you return? Do you have any idea what happened to Andre after he left? 
I have no idea what happened to him. I was hoping that they would expand on it.
What was your reaction to hearing that The Walking Dead had won the Game of the Year award at Spike VGAs as well as the huge success of the Game in general? Did you ever expect it to become so successful? 
I didnt know it won the award but i knew it sold alot of copies. I think its great!! Cool to be a part of something that made many happy.
Did the cast and crew do anything special after the Game was finished? 
Not sure. if they did, my invite must of been lost in the mail ;)
Are you currently working on any other projects?
 I am currently doing various VO jobs with Stars as well as working as Associate Producer of Legend of Zelda: Symphony of the Goddesses. In addition I run my own hip-hop label in Oakland, CA. You can find some of my music at http://www.youtube.com/celsius7  
'T'hank you again on behalf of the entire wiki! We appreciate it very much. Congratulations on being part of what is surely one of the best video games of all time!
Your welcome! Glad to be a part!