---
This interview was held by Rick123Axel.
Jared Leland is a stand in for The Governor, Merle and Daryl Dixon and Hershel Greene he also played an Unnamed Woodbury Survivor
---
What role/roles have you had in The Walking Dead?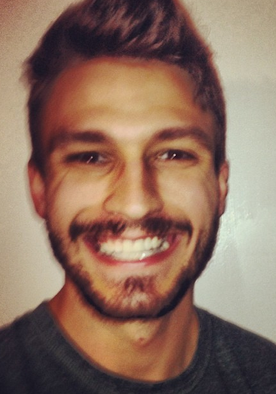 Well I am a stand in for some of the characters, like a utility stand in.
Which characters have you stood in for?
Mainly David "The Governor" but I've stood in a lot for Michael Rooker and Scott Wilson and some for Norman.
What episodes have you appeared in?
Well when I started the show in season 3 I was a extra so I think you can catch me in 304 or 305 I believe but after that I began standing in. So you won't see me.
Did your character have a name or backstory which was not shown/cut? If not, did you create one for yourself?
Oh no he didn't have either, just a face in the crowd.
Can you confirm you character's fate?
No I don't know what happened to him. 
Did you watch the show or read the graphic novel prior to your role?
Yes I watched the show and after working began reading the novel.
Who are your favorite characters?
Favorite of course is The Governor!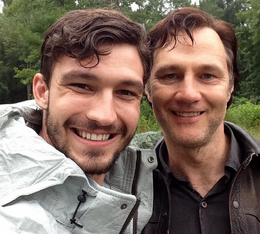 What is the atmosphere like on the set of such a serious, dramatic show?
It feels like your part of a hard working family everyone works very hard and we all love each other.
Was there anymore to the scenes that didn't make it past post-production with you in them?
I'm not sure.
Do you have any interesting or funny stories from your time on the set?
The stories that I have I can't really talk about but I can say that there's never a boring moment.
What was the best thing about working on The Walking Dead?
The best thing is for me being able to watch the best actors in the universe do what they do best over and over! It's a great learning process for me.
In a zombie apocalypse which character would you be most like from the show?
I would have to say Hershel.
Are you currently working on anything interesting that you can reveal?
Right now I'm on a break...
Thank you again on behalf of the entire wiki! We appreciate it very much! Enjoy your break!
Thank you for interviewing me!