---
This interview was held by Rick123Axel.
John Ridings portrayed John a survivor seen on the road to Atlanta.
---
What role/roles have you had in The Walking Dead?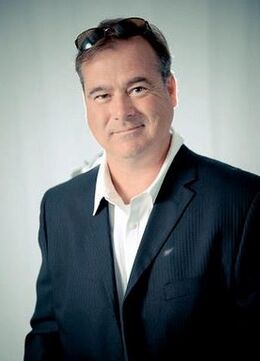 I was a traveler in a flashback scene in season two. Both of my kids were Woodbury kids in season 3 and prison kids in season 4.
Did your character have a name or backstory which was not shown/cut? If not, did you create one for yourself?
My character was John and I was escaping Atlanta and going through the woods with Shane and Lori and a couple of others. Most of the scene was cut. I think it's the beginning of episode six. My kids were Owen and Eryn and most of their scenes were cut as well. I spent three nights filming and they spent three weeks on set.
Can you confirm you character's fate?
Pretty sure I became someones dinner, I can't confirm the kids fate, season four is not over.
Did you watch the show or read the graphic novel prior to your role?  
I did watch the show. I'm a fan. I am all so a photographer and I've done Head Shots for a lot of the actors that play Walkers.
Who are your favourite characters?
Maggie and Rick.
What is the atmosphere like on the set of such a serious, dramatic show?
It's very laid back and fun. I've worked on several movies and a TV shows and I would say it was my favorite.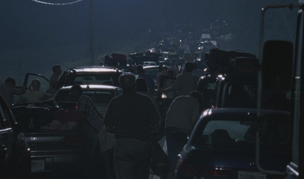 Was there anymore to the scenes that didn't make it past post-production with you in them?
There was a scene were a guy was bitten by my car and was starting to change. One cool fact, they actually put the camera in the back of my car to film part of the opening scene for episode six of season two.
Do you have any interesting or funny stories from your time on the set?
The first day my kids were on set Norman came over and introduced himself to me.
What was the best thing about working on The Walking Dead?
The best thing to me is being able to say I in some small way was a part of this amazing show.
If a zombie apocalypse were to happen which character from the show do you think you would be most like?
Rick. I'm a Navy veteran and served in Desert Storm and I'm also involved with the Boys Scouts and do a lot of camping. If I could pick one character to be stranded with, it would be Maggie.
Are you currently working on anything interesting that you can reveal?
Not at the moment.
Thank you again on behalf of the entire wiki! We appreciate it very much!
You are welcome.