---
This interview was held by Jack7809.
Kelli Graham Bero portrayed an unnamed Woodbury resident from The Walking Dead.
---
What role/roles did you have on The Walking Dead?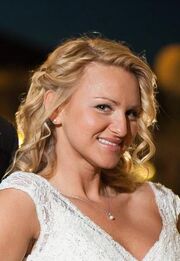 I was a Townsman/Soldier. I really enjoyed the action of the soldier. So much adrenalin and shooting an automatic weapon was wild!
Did you watch the show or read the graphic novel prior to your role?
No, I was on it for an entire season and have only seen part of one episode and it wasn't even my season.
Did your character have a name/backstory that was not shown/cut? If not did you make a name/backstory for yourself?
No, not that I know of.
So was acting just like a one time thing for you?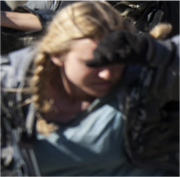 Yes, I really enjoyed it, but my career has taken off. Now if they want to give me a lead role, I'll consider. teehee!
Were there any scenes that didn't make it past post-production with you in them? (If so what happened in them)?
Well, I'm not sure since I didn't watch the show...
What was the atmosphere like on set, being on such a serious show?
Best ever. Really liked everyone, cast and crew.
Do you have any interesting or funny stories from your time on the set?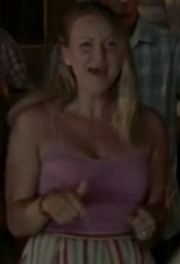 Being a soldier, and all the action scenes.
What was the best thing about working on The Walking Dead?
The opportunity.
How did you get your role on the show?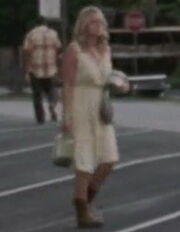 Followed the instructions to submit and was asked to come.
Thank you on behalf of the whole entire wiki for the interview! We really appreciate it!
You're very welcome!