---
This Interview was held by Rick123Axel . 
Luther Thompson Jr portrayed a Unnamed Resident of Woodbury. 
---
Did you watch the show or read the graphic novel prior to your role?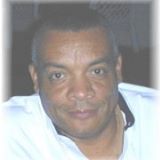 No
What is the atmosphere like on the set of such a serious, dramatic show?
The actors are passionate about their craft and production is serious about the quality of the on screen product.
Did your character have a name or backstory which was not shown/cut? If not, did you create one for yourself?
My character was a Woodbury civilian guard.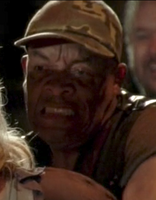 Was there anymore to the scenes that didn't make it past post-production with you in them?
Oh yeah. Way more than I remember...Season 3, Episode 16...my kill scene
Do you have any interesting or funny stories from your time on the set?
Way more than I can recall, I was there for 16 episodes that filmed over 8 months.
What was the best thing about working on The Walking Dead?
The Woodbury extras became like friends and family.
When did you find out your character was going to be killed?
The day of filming. 
If a zombie apocalypse were to happen, would you rather be in Woodbury or the prison?
Good question...
Its six of one, half dozen of another...
Are you currently working on anything interesting that you can reveal?
Quite a few...Haves & Have Nots (tv series), Trip to Bountiful (movie), Fast & Furious 7 (movie), The Originals (tv series) to name a few...
Thank you again on behalf of the entire wiki! We appreciate it very much and we all wish you the best of luck in your upcoming roles.
Thank you.