---
This interview was held by Rick123Axel.
Parker Wierling portrayed Noah otherwise known as "Asthma Boy"
---
How did you get your role as Noah?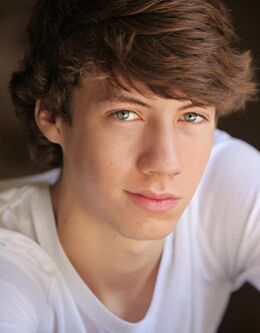 I got the role through my agent. I got a call to film a video audition that she submitted to the casting director. About a week later I got the call that I got the part! The following week I was onset at The Walking Dead. It all happened pretty fast. It was awesome! 
Can you confirm your character's fate?
I didn't die, but I believe it was a character they chose not to develop. Oh well, had a great day on set anyway! 
Did your character have a backstory which was not shown/cut? If not, did you create one for yourself?
I auditioned with was a little longer but there was not much of a backstory so I did create some choices I thought were appropriate for the character.
Karen and Noah seemed to have a close relationship, are they mother and son?
No, she was really just a care giver wanting to help him.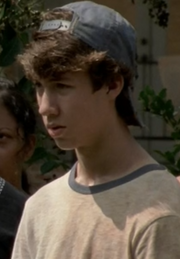 Did you watch the show or read the graphic novel prior to your role?
Yes, I did watch the show, but I did not read the books. It was my parents favorite show so they were pretty excited too.
Who are your favorite characters?
Definitely Daryl.
What is the atmosphere like on the set of such a serious, dramatic show?
It was very cool! Not overly serious when you are not filming.
Was there anymore to the scenes that didn't make it past post production with you in them?
No, they pretty much all made it.  
Do you have any interesting or funny stories from your time on the set?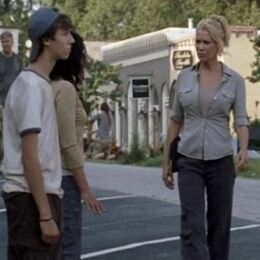 No it was just a fun time overall.
What was the best thing about working on the walking dead?
Definitely, the people. They were great to work with.  
If a zombie apocalypse were to happen, which character would you be most like from the show?
Probably Carl because I'm about his age.
Are you currently working on anything interesting that you can reveal?
Nope. I'm just auditioning a lot.  
Thank you again on behalf of the entire wiki! We appreciate it very much!