---
This interview was held by Rick123Axel.
Rozalyn  Yother Mattoks portrayed a member of Martinez's Group
---
What role/roles have you had in The Walking Dead?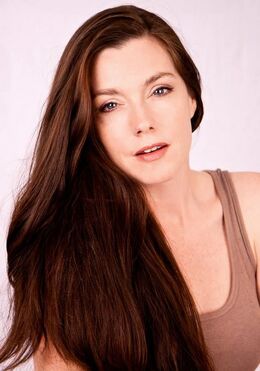 A soldier in the Governor's army.
What episodes have you appeared in?
Seven and eight (Season 4)
Did your character have a name or backstory which was not shown/cut? If not, did you create one for yourself?
I had nicknames due to the costume, Indian Jones or Annie Oakley, I even got a few Pippi longstockings. I was just a camp survivor who wanted safety.
Can you confirm you character's fate?
No, you know as much as I do.
Did you watch the show or read the graphic novel prior to your role?
Yes on the show I am a massive fan as well. I am waiting to read the comic.

Who are your favorite characters?
Rick Grimes, Daryl, Carol and Hershel.
What is the atmosphere like on the set of such a serious, dramatic show?
Family, Respect and Hardwork!
Was there anymore to the scenes that didn't make it past post-production with you in them?
Oh sure there are scenes that don't make it in on all productions.  I don't know how many of them had me in them, but that is how filming goes.  It's like a giant puzzle that comes together.  That's what makes it so magical.
Do you have any interesting or funny stories from your time on the set?
I have tons, but I don't know if we are allowed to share them.  I had so much fun with the folks in the militia we were together for several weeks for about 12 hours a day. 
What was the best thing about working on The Walking Dead?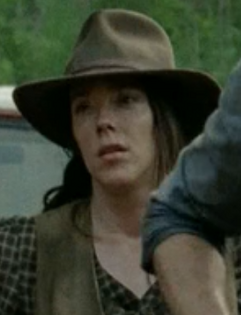 Just being there. Watching the sun come up over the prison and seeing my favorite actors work so hard.  It was an honor.  Oh and firing a weapon on camera, got to say that was cool.  Oh and seeing a tank roll over a fence that was beyond cool.
In a zombie apocalypse which character would you be most like from The Walking Dead?
I would be most like a female Daryl, I'm a deep south country girl with an attitude.
Are you currently working on anything interesting that you can reveal?
I have a screenplay in competition and I have a short script in pre-production that I will also star in.  Very different from the apocalypse.
Thank you again on behalf of the entire wiki! We appreciate it very much!
Your welcome!