---
This Interview was held by Rick123Axel.
William Curry Harris portrayed an Unnamed Resident of Woodbury
---
What role/roles have you had in The Walking Dead?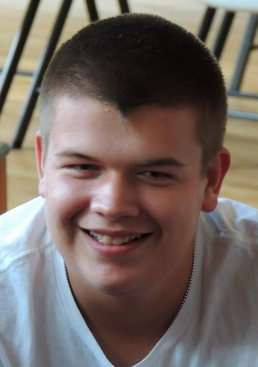 Woodbury guard and citizen.
What episodes did you appear in?
Suicide King and Say The Word.
Did your character have a name or backstory which was not shown/cut? If not, did you create one for yourself?
No that never happened.
Can you confirm you character's fate?
No, bud.
Did you watch the show or read the graphic novel prior to your role?
Not really, I checked it out after...
Who are your favorite characters?
The Governor and Daryl.
What is the atmosphere like on the set of such a serious, dramatic show?
Very, very different. Dark at times and very unique in ways having to do with the looks.
Was there anymore to the scenes that didn't make it past post-production with you in them?
No I made all the scenes I was in.
Do you have any interesting or funny stories from your time on the set?
Yes, David who plays the Governor is in love with iced coffee. And Norman who plays Daryl is a flirt to ladies.
What was the best thing about working on The Walking Dead?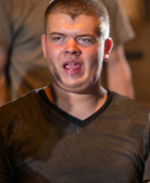 Probably the experience more so than the money.
If a zombie apocalypse were to happen, would you rather be in Woodbury or the prison?
Woodbury.
Are you currently working on anything interesting that you can reveal?
Yeah, I worked on Dumb and Dumber To.
Thank you again on behalf of the entire wiki! We appreciate it very much!
You're welcome!